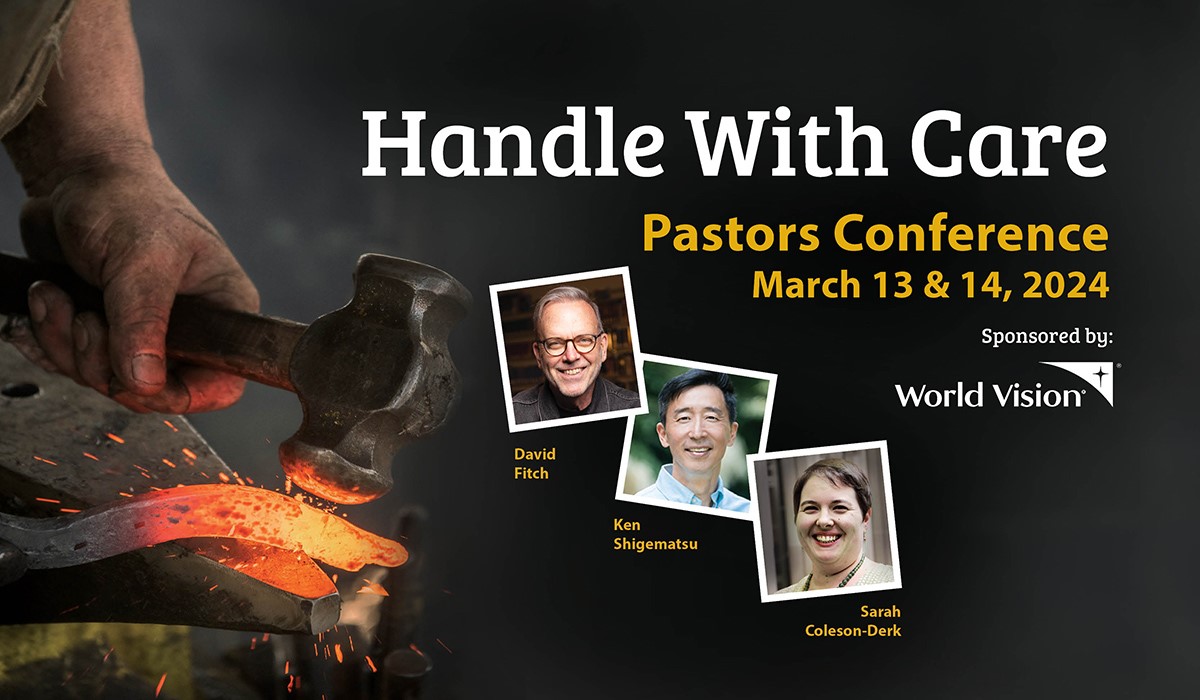 Dear Church Leader, 
I want to invite you to our upcoming Ambrose Pastor's Conference on March 14 with an optional add-on "Off the Record" evening on March 13.
This years theme is: "Handle with Care."
We have several great speakers lined up, including David Fitch (Handle Power with Care), Ken Shigematsu (Handle Yourself with Care), and Sarah Coleson-Derck (Handle Scripture with Care).
Pastoral ministry in a changing world takes bold and courageous leadership, but it also demands great care and attention to our health, direction, and the important work of pastoral ministry. Come and be a part of the Ambrose Pastors' Conference, and experience a full day of encouragement and inspiration. We will have in-person and online attendance options with hotel discounts negotiated for out-of-town guests.
Enter "DOTCOM20" on the payment page to receive $20 off as a thank-you for your partnership with Ambrose.
These are challenging and exciting times for the Church in Canada. Ambrose wants to partner with you in this important work as we labour together in God's vineyard. 
Click here for more information and to register.