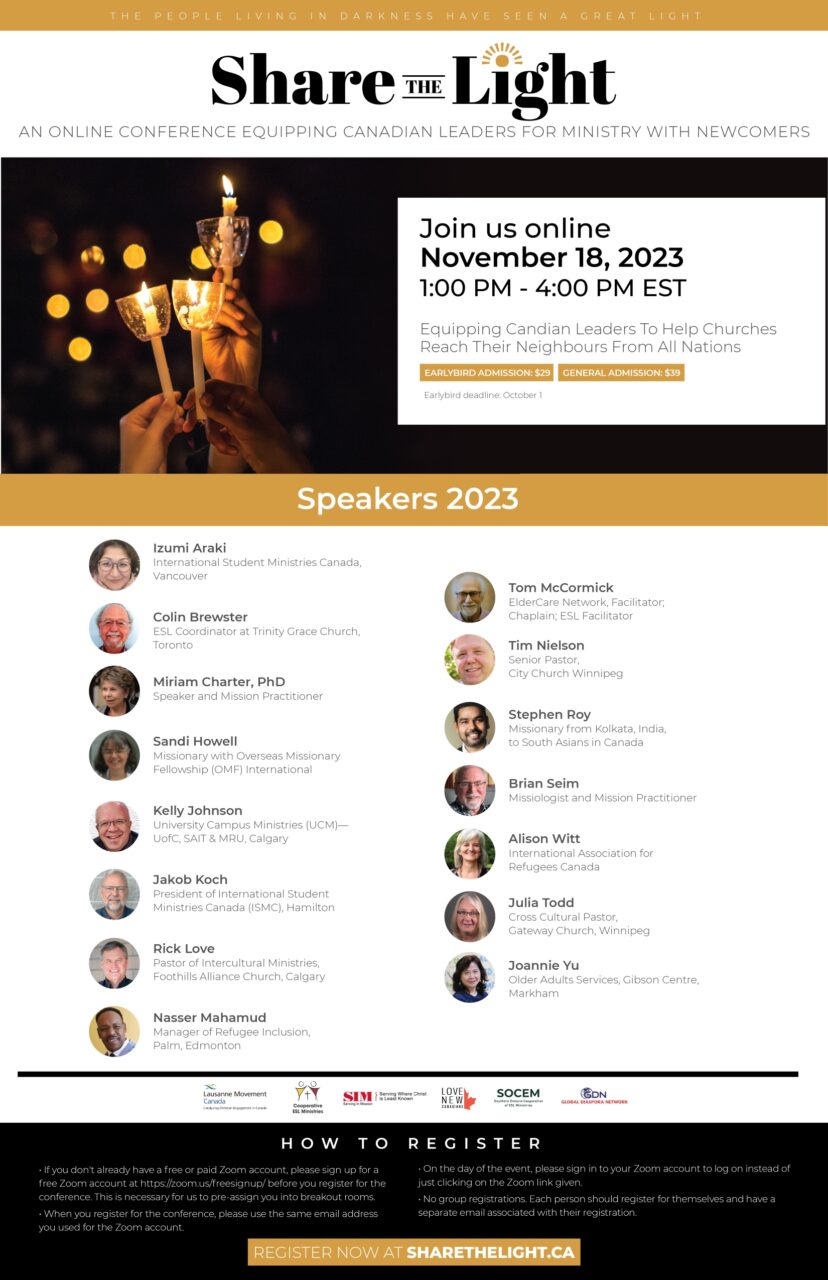 Roughly 20% of the Canadian population is foreign-born, a figure that is more than double (41%) in the Metro Vancouver region.  
Today I want to tell you about, "Share the Light," an upcoming online conference designed to equip Canadian leaders to help churches reach their neighbours from all nations. It will take place on Saturday, November 18, 2023, 10:00 a.m.  – 1:00 p.m. PST.
Conversations will cover such topics as starting an ESL ministry, refugee ministry, newcomer senior care, and many other ways to serve new Canadians.