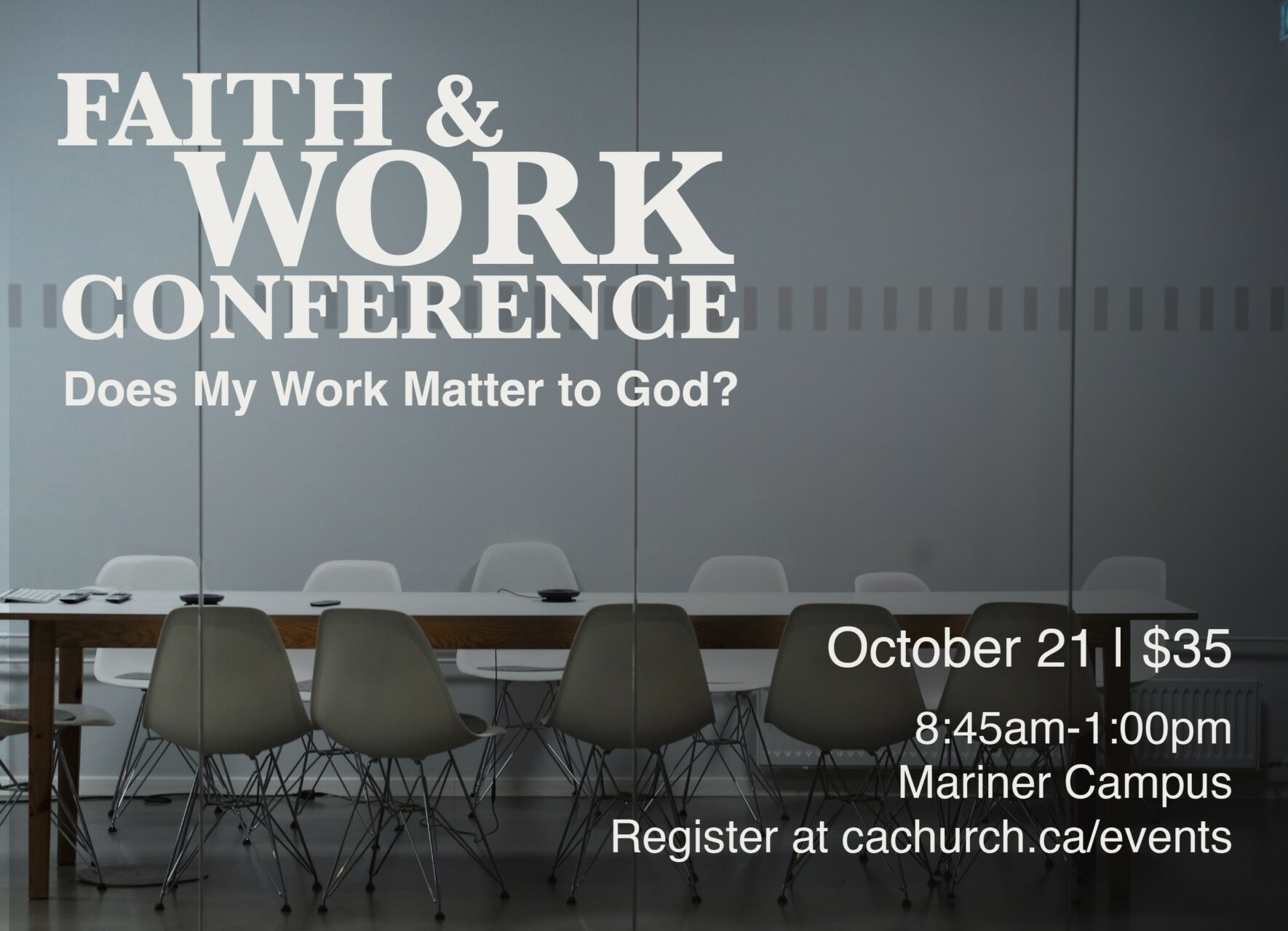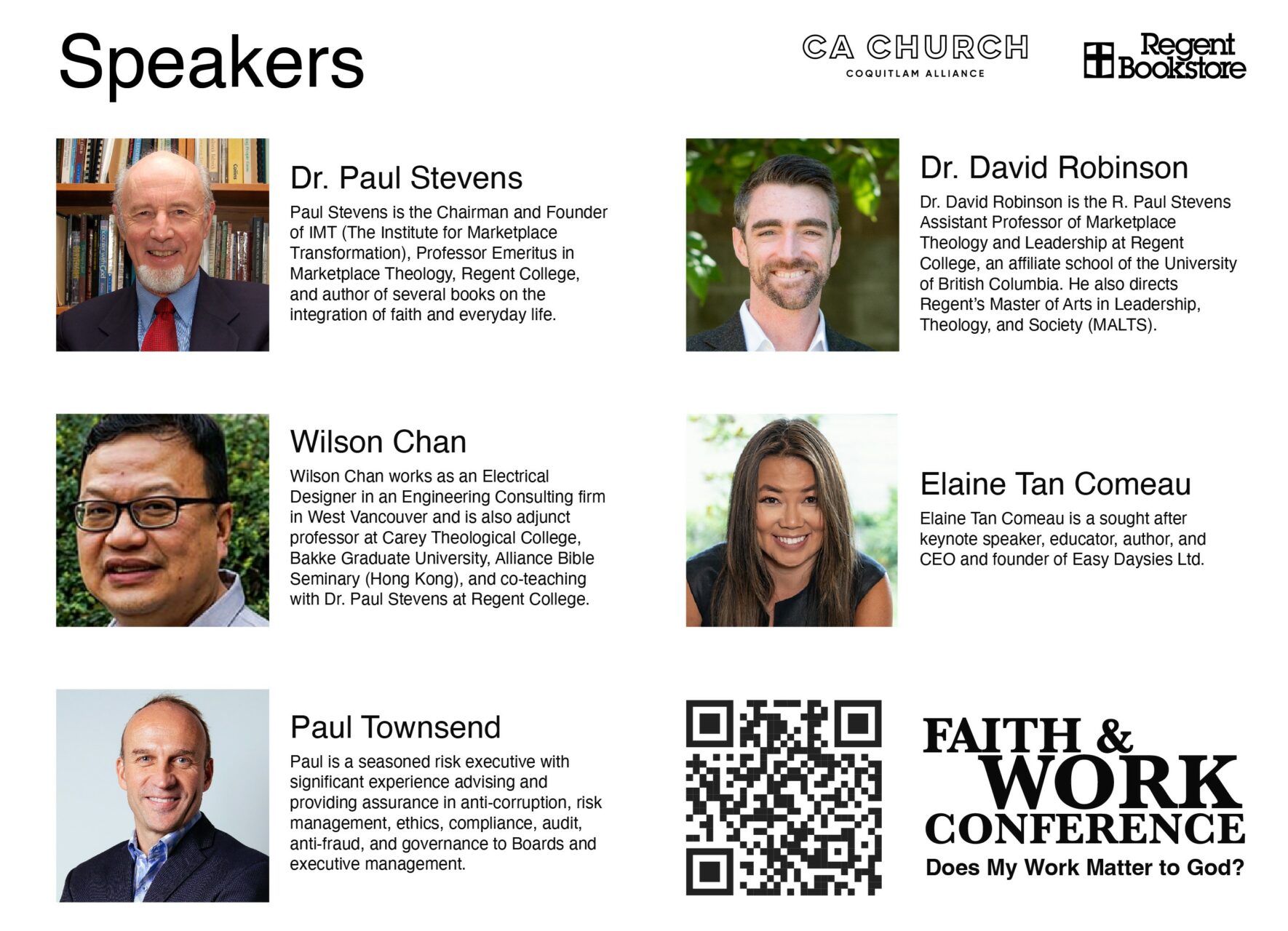 Does My Work Matter to God?
Does God only care about what happens on Sunday morning? What about the other six days of the week? Does my work matter to God and if so, how? Should I change jobs? What kind of work honours God? What about retirement? These are huge questions that so many of us struggle with in our daily lives. If you have ever wondered whether what you do during the week matters to God, then this conference is for you. We have invited key thinkers in the field of Faith & Work, Dr. Paul Stevens, Dr. Wilson Chan, Dr. David Robinson, Paul Townsend and Elaine Comeau, to help us explore these questions and more.
8:45am-9:00am  Arrival and Coffee
9:00am-9:10 am  Welcome and Introduction
(Paul Townsend)
9:10 am-10:00am  Does My Work Matter to God?
(Dr. Paul Stevens)
10:00am-10:30am Marketplace Testimony #1
(Dr. Wilson Chan)
10:30am-10:45am Break for coffee, snacks, and book sales
10:45am-11:30am How Can I Discern God's Call in my life?
(Dr. David Robinson)
11:30am-12:00pm Marketplace Interview
(Elaine Comeau with David Wood)
12:00pm-12:50pm Roundtable Discussions and Q + A
(Moderator: Paul Townsend, Panel: Paul Stevens, Wilson Chan, David Robinson, Elaine Comeau**)
12:50pm-1:00pm Closing Prayers
(David Wood)
Breakfast and snacks included!
When: Saturday, October 21 8:45am-1:00pm
Where: CA Church: Mariner Campus (2601 Spuraway Ave, Coquitlam) Burke Room
Cost: $35 (subsidies available upon request)
(early bird pricing $25 before Oct 1)