GERF: Middle East Conflict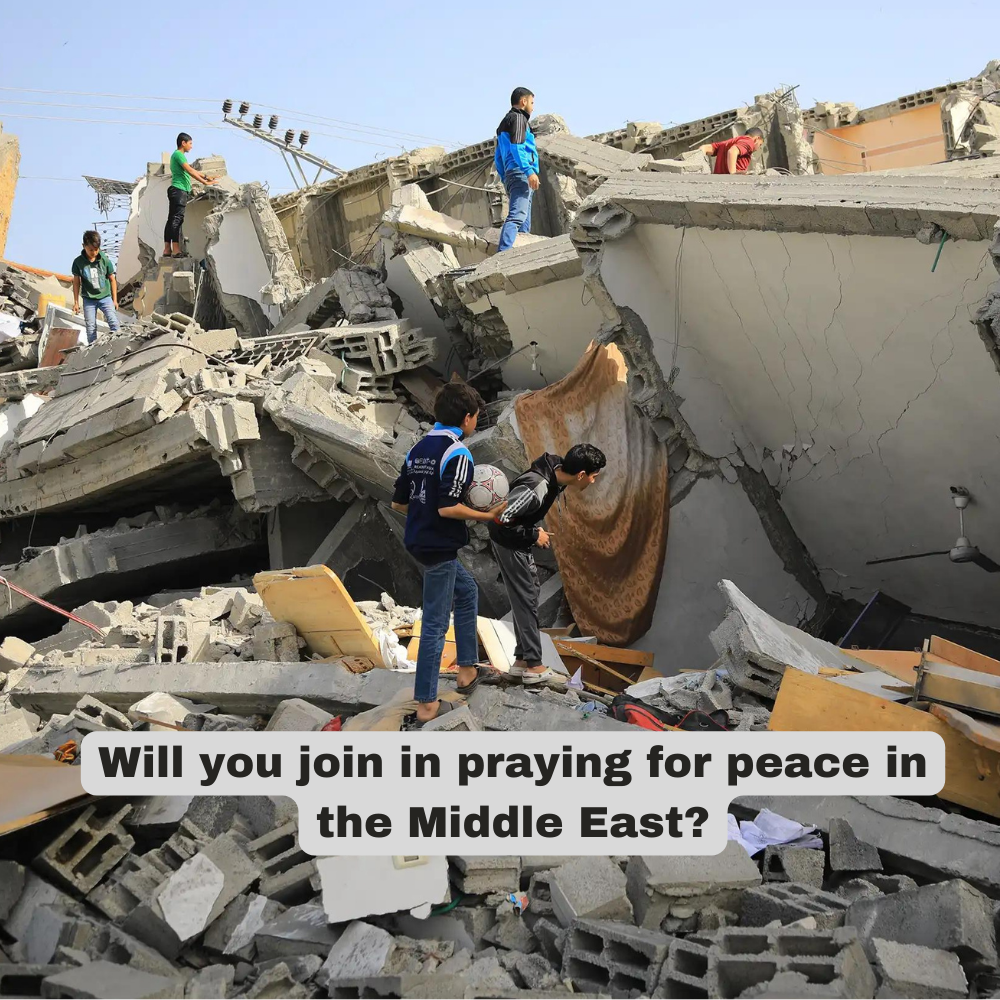 Will you join in praying for peace in the Middle East?
As the crisis in Israel and Gaza unfolds, The Alliance Canada has been monitoring this complex situation while searching for ways to aid those in need. As we wait and seek the Lord's guidance for opportunities to come alongside the suffering, will you join us in praying that Jesus would protect and empower local Alliance churches and international workers located near this crisis?
Pray also for our international workers who have been evacuated from the region by our government.
Pray that the Lord will go before those who have committed to being the light of Christ amid darkness while sharing His compassion and hope. Above all, pray that our Saviour will bind up the brokenhearted on both sides and bring lasting peace to the Middle East.
Our response will be funded by the Global Emergency Response Fund (GERF)-Middle East Conflict, so please feel free to designate your giving to accordingly should you desire to participate financially.