Zoom Seminar on Sexuality and the Gospel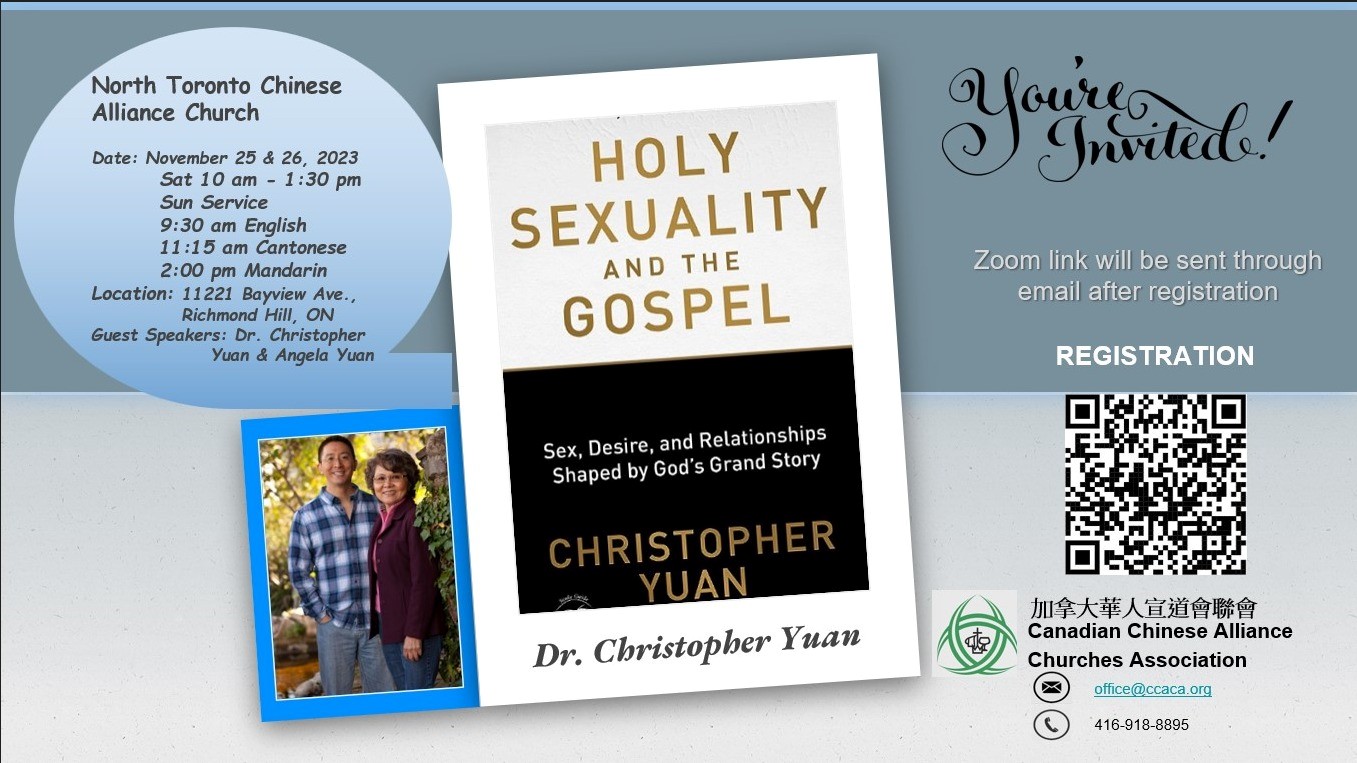 On November 25 & 26 2023, Dr. Christopher Yuan will be hosting a zoom seminar on Holy Sexuality and the Gospel.
Dr. Christopher Yuan has taught the Bible at Moody Bible Institute for twelve years and his speaking ministry on faith and sexuality has reached five continents. He speaks at conferences, on college campuses, and in churches and is a passionate speaker, delivering life-changing messages to audiences young and old. Communicated with raw honesty, his journey from tragedy to triumph has moved and warmed countless hearts. But it is the combination of his authentic life experiences and sound exegetical and theological underpinning that sets him apart, making him a unique and much-needed voice for such a time as this.
Please register by scanning the QR code.