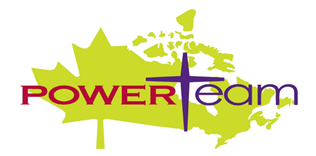 POWER Team is made up of the alumni of The Alliance Canada. All those who have served the C&MA as a pastor or international worker and is "retired" from that formal ministry, is a member of the POWER Team. Some people do not like the word "retired". We recognize we do not retire from life or serving, but now we might be reassigned/retreaded at a different pace and in a different place.
We are a team made up of God-fearing people who have experienced the successes and challenges in ministry and through these experiences have learned and grown in our walk with the Lord. We have a passion, backed up by our District Superintendents' blessing and the blessing of our President, to come alongside those in retirement to reconnect them to the Alliance family, and to empower them to encourage the next generation of pastors and missionaries.
Click here to read the latest POWER Team connector!
About POWER Team
POWER Team was birthed in November 2013 with concerned pastors and international workers who desired to keep those in the Alliance family in Canada who have served our denomination for decades, connected and encouraged. As retirement can come suddenly due to age, health, ministry challenges, or for other reasons, we realized that we needed to care for those who have served. With the baby boomer group moving through and people living longer, these retired servants of the Lord still have 10-20 years of tread on their tires. Within the next decade, over 1300 of our family members will make up this team. They are still valuable to God and to our Alliance family.